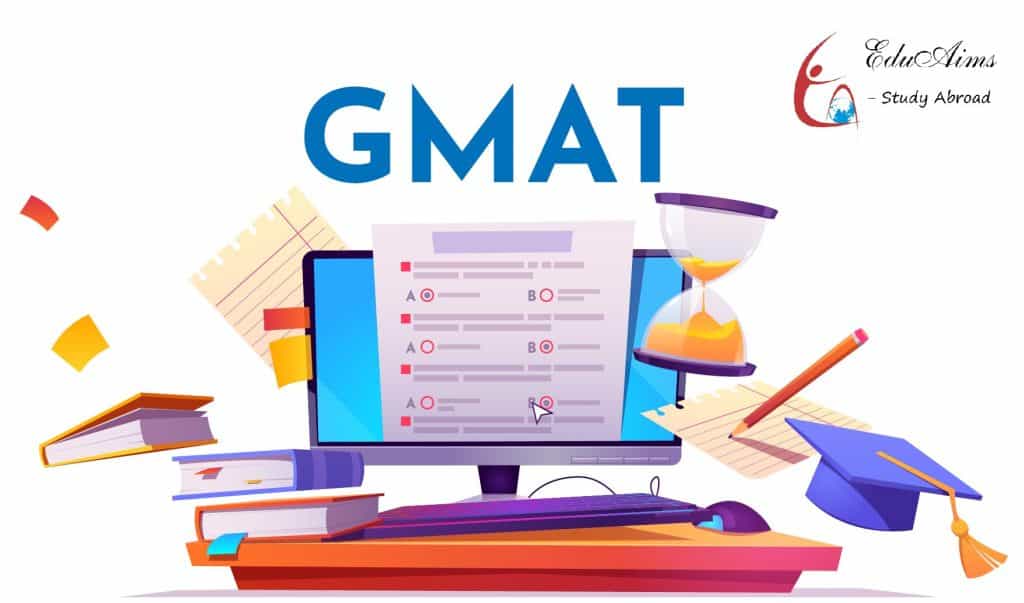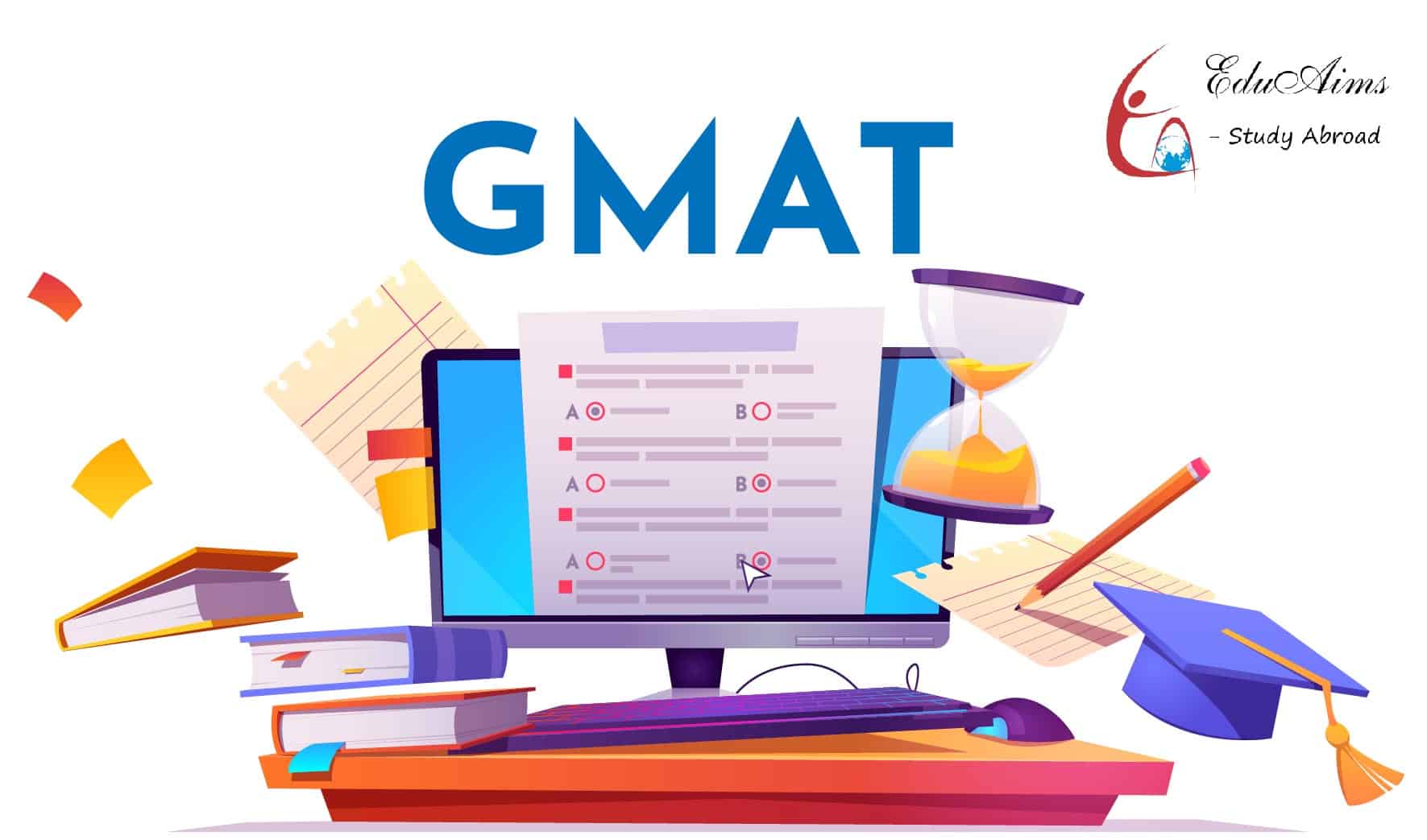 What is the GMAT?
The Graduate Management Admission Test (GMAT) is a computer adaptive test which assesses a person's analytical, writing, quantitative, verbal, and reading skills in standard written English in preparation for being admitted into a graduate management program, such as an MBA.More than 5,900 programs offered by more than 2,100 universities and institutions use the GMAT exam as part of the selection criteria for their programs. Business schools use the test as a criterion for admission into a wide range of graduate management programs, including MBA, Master of Accountancy, and Master of Finance programs. The GMAT exam is administered in standardized test centers around the world. On June 5, 2012, the Graduate Management Admission Council (GMAC) introduced an integrated reasoning section to the exam that is designed to measure a test taker's ability to evaluate data presented in new formats and multiple sources.
What is the format of the GMAT?
The GMAT exam consists of four sections: An analytical writing assessment, integrated reasoning, the quantitative section, and the verbal section. Total testing time is three and a half hours, but test takers should plan for a total time of approximately four hours, with breaks. Test takers have 30 minutes for the analytical writing assessment and another 30 minutes to work through 12 questions, which often have multiple parts, in the integrated reasoning section. They are given 75 minutes to work through 37 questions in the quantitative section and another 75 minutes to get through 41 questions in the verbal section.
The quantitative and verbal sections of the GMAT exam are both multiple-choice and are administered in the computer-adaptive format, adjusting to a test taker's level of ability. At the start of the quantitative and verbal sections, test takers are presented with a question of average difficulty. As questions are answered correctly, the computer presents the test taker with increasingly difficult questions and as questions are answered incorrectly the computer presents the test taker with questions of decreasing difficulty. This process continues until test takers complete each section, at which point the computer will have an accurate assessment of their ability level in that subject area and come up with a raw score for each section.
How is the GMAT scored?
The quantitative section of the GMAT measures the ability to reason quantitatively, solve quantitative problems, interpret graphic data, and analyze and use information given in a problem. The use of calculators is not allowed on the quantitative section of the GMAT. Test takers must do their math work out by hand using a dry erase pen and laminated graph paper which are given to them at the testing center. Questions require knowledge of topics such as arithmetic, algebra, and geometry. There are two types of quantitative questions: problem solving and data sufficiency. Scores range from 0 to 60, although they only report scores between 11 and 51.
The verbal section of the GMAT Exam measures the test taker's ability to read and comprehend written material, reason and evaluate arguments and correct written material to express ideas effectively in standard written English. The question types are reading comprehension, critical reasoning, and sentence correction questions. Scores range from 0 to 60, although they only report scores between 11 and 51.
Integrated Reasoning (IR) is a new section (introduced in June 2012) designed to measure a test taker's ability to evaluate data presented in multiple formats from multiple sources. The skills being tested by the integrated reasoning section were identified in a survey of 740 management faculty worldwide as important for today's incoming students.[17] The integrated reasoning section consists of 12 questions (which often consists of multiple parts themselves) in four different formats: graphics interpretation, two-part analysis, table analysis, and multi-source reasoning. Integrated reasoning scores range from 1-8. Like the Analytical Writing Assessment (AWA), this section is scored separately from the quantitative and verbal section. Performance on the IR and AWA sections does not contribute to the total GMAT score.
The AWA consists of one 30-minute writing task -analysis of an argument. It is important to be able to analyze the reasoning behind a given argument and write a critique of that argument. The essay will be given two independent ratings and these ratings are averaged together to determine the test taker's AWA score. One rating is given by a computerized reading evaluation and another is given by a person at GMAC who will read and score the essay themselves without knowledge of what the computerized score was. The automated essay-scoring engine is an electronic system that evaluates more than 50 structural and linguistic features, including organization of ideas, syntactic variety, and topical analysis. If the two ratings differ by more than one point, another evaluation by an expert reader is required to resolve the discrepancy and determine the final score.
The total GMAT score ranges from 200 to 800 and measures performance on the quantitative and verbal sections together (performance on the AWA and IR sections do not count toward the total score, those sections are scored separately). Scores are given in increments of 10 (e.g. 540, 550, 560, 570, etc.). From the most recent data released by GMAC, the average GMAT score of all test takers is about a 540. The higher a test taker's score is, the higher their level of ability was on the GMAT. Business schools place their emphasis on the test taker's combined quantitative and verbal score because it is this score that gets reported when the schools publish their class profiles of the students they admit into their program. The higher the school's average GMAT score is, the more selective that school is said to be.All scores and cancellations in the past five years will be on a student's score report, a change from the previous policy of the last three scores and cancellations being kept on the score report.
When to take the GMAT?
Test takers may register for the GMAT either online or by calling one of the test centers.To schedule an exam, an appointment must be made at one of the designated test centers. The GMAT may not be taken more than once within 31 days, even if the scores are canceled. Official GMAT exam study materials are available on the mba.com online store and through third-party vendors.
EduAims ensures you achieve the best scores possible. We realise that every student is unique and we follow a mentoring model where every student is assigned a personal mentor who steers the student towards success. Our classes are comprised of small number of students which ensures personalised attention. Faculty remain available all throughout the course to solve personal doubts and question. Our well planned curriculum seeks to make the student a master at problem solving. We follow a flexible approach allowing students personalised coaching, make up classes, extra classes as well as numerous mock tests throughout the course. Our innovative and new age teaching methodology has given us an exceptional track record in the area of study abroad test prep.
To tailor our students towards the highest scores our test prep curriculum comprises
– One to one mentoring
– Regular customised mock tests
– Comprehensive study material
– Long term counseling
– Exam workshops and diagnostic assessments
Why Eduaims?
Eduaims is an educational consultancy catering to the needs of students seeking quality global education.
Why Pursue One year MBA in India?
Studying in India has always been fun, full of exposure and passion because of its vast variety of options for any student. The options are as vast and different as the country itself. 
An easy way of promotion: There is cut-throat competition everywhere, having an MBA will make sure that the student makes up his way to the highest.
Greater knowledge: When a student opts for higher education, he gets exposure and specialised knowledge which will help him in working efficiently.
Cost-effective: Living in India is way cheaper than in any other country. The cost of living in any foreign country is way too high in comparison with India.
GMAT preparation for beginner's
A step-by step guide on how to start GMAT preparation from scratch: 
Start your GMAT exam preparation six months prior to the exam date. According to the surveys, it is advisable to have an eight-week study timeline that is ideal for a student preparing for this exam.
Revise the basic maths skills and study one section of the test at a time.
Practice pacing, because time management is difficult in completing the GMAT Exam.
Review the types of questions in the Analytical Writing Assessment, Integrated Reasoning, Verbal, and Quantitative Reasoning sections for your test.
Use the sample question papers or the previous question papers to practise better, before doing so analyse the question.
Have a clear mindset, because preparing for the GMAT exam can be difficult. You need to have confidence in your abilities to beat other aspirants.
The GMAT exam pattern outlines the order in which the sections can be attempted. This implies that while the candidate doesn't have complete freedom in picking the sections, there are three options to choose from.
Analytical Writing Assessment, Integrated Reasoning, Quantitative, Verbal
Verbal, Quantitative, Integrated Reasoning, Analytical Writing Assessment
Quantitative, Verbal, Integrated Reasoning, Analytical Writing Assessment
Why is GMAT Vocabulary important?
GMAT vocabulary is essential for the verbal section as the entire verbal section would be based on GMAT vocabulary. It will also be used in other sections of the test.
Strong hold on the GMAT vocabulary will enable you to confidently attempt the verbal section and promise you a good score.
GMAT vocabulary questions will be both direct and indirect. Questions such as those of Sentence Correction, Reading Comprehension, and Critical Reasoning would require a strong GMAT vocabulary for you to be able to answer them.
Hence, GMAT vocabulary is an important element to be taken care of while preparing for GMAT.
GMAT for Executive MBA
GMAT for Executive MBA  (EMBA) program focuses on several courses in each of the major business disciplines- leadership, strategy, communication, and management skills. This EMBA program will focus on your broad career management, your EMBA will provide you with strong general management skills, and helps you to prepare to take the next steps in your organization.
EMBA program is like the full-time MBA programs, it is full of experience, with learning from both outside and inside the classroom. To get admission in this program, you have to take a GMAT exam for an Executive MBA.
GMAT Score Validity in India
In India, most of the colleges offer a 2-year MBA year. The 1-year MBA program has gained prominence only in the last 5-7 years. Most have an entrance exam like CAT, XAT etc. The non-resident students who want to pursue a 2-year MBA program can get their admission via GMAT scores.
GMAT is useful for the students who want to get admission for the 1-year MBA program. These scores are validated for almost 5 years. So, if you are a fresh out college student, you could have taken the GMAT exam and still use that score 3 years later.
There is a new deferment program that ISB has started, for the 1-year flagship MBA courses. Their idea is to give admission to the applicant based on GMAT score and other criteria and then defer his/her admission for 2 years so that the student can come after gaining relevant work experience in their 1-year tenure. The average GMAT Score Validity 2021 is 705.
As the CAT is conducted only once a year, so if you do not make the cut-off for your target college or program. Then your only option is to wait another year to take it again, whereas the GMAT can be taken multiple times with a minimum gap of 16 days between attempts.
Therefore, the opportunity cost is quite higher in the case of the CAT. On a different note, since you can take the GMAT multiple times, with each time better preparation and strategy you can improve your score and your profile to suit your target program better in future.
The GMAT Enhanced Score Report (ESR) offered at an additional cost, could provide valuable insights into your performance. Developing your retake strategy based on your ESR analysis could be of immense benefit. No such facility is available for the CAT.
Also, since your GMAT score is valid for five years from the date of your test, the actual cost for the GMAT comes down to $167/year.
There is no maximum threshold for the work experience. You can be a fresher with no experience or a seasoned industry veteran, neither of those will prevent you from appearing for the test.
However, keep in mind that some B-school admission committees will evaluate your work experience while deciding on your application. They look at multiple factors such as your profile, number of years, achievements, etc of the applicant.
GMAT vs CAT
Common Admission Test or CAT and Graduate Management Admission Test or GMAT are two entrance exams that are accepted by Business schools. The GMAT vs CAT is usually confused by most business schools aspirants.
The basic difference between these two is that CAT is a national level exam, whereas GMAT is accepted by worldwide schools. In India, some top universities like SPJIMR, Mumbai, XLRI Jamshedpur, MDI, Gurgaon accept GMAT scores of domestic candidates too. In India, most of the institutes accept GMAT scores for admission to Executive MBA programmes also.
MBA without GMAT
The Graduate Management Admission Test (GMAT) is a standardised evaluating system used by various Graduate Business Schools around the globe for the evaluation of applicants aspiring to pursue graduation overseas. While most students prefer the GMAT for a better chance of admission at their dream universities, the GMAT is not feasible for most of them. Study Abroad MBA without GMAT is a blessing in disguise for working professionals.
GMAT Club Tests
While applying for any Business school abroad, the first hurdle you are required to cross is the GMAT test and the GMAT Club Test helps you achieve that very goal with flying colours. The benefits of a good GMAT score are extreme. It might help you with a lot of benefits ranging from world-class business education and alumni network to ensuring a reasonable stay for as long as you continue with your business studies. GMAT Club Tests is one of the platforms that might help you achieve all of the perks mentioned above. 
GMAT Club is an interactive MBA community that serves business aspirants to crack GMAT easily. It is a platform where aspirants exchange information, share their experiences and help students prepare with past successes. 
GMAT Score Chart
Have you recently given GMAT exam and are worried about what GMAT score would be sufficient for a secured position? Well, have a look at the GMAT Score Chart here to waive off your worries. 
GMAT Total Score: It consists of the combined scores from the Quant and Verbal sections of the GMAT Exam.
Score Range: The total GMAT score ranges from 200 to 800 and almost two-thirds of the test takers' scare fall within the range of 400-600.
Best GMAT Preparation in Kolkata
Out of the many admission criteria that business schools have adopted, the Graduate Management Admission Test (GMAT) is the one that most business schools use.
You might think you are better off with self-preparation. But prep courses guide you well with which sources to rely upon and gives you a better grip over the exam within a limited span of time.
Despite being a busy city, you will find some of the best GMAT Preparation in Kolkata. Let's look into what each one has to offer.
How to Prepare for GMAT in 3 Months
If your question is whether you can prepare for GMAT in 3 Months, the answer is yes. Although the pace of learning differs for different applicants, 3 months is enough time to prepare for the GMAT and achieve a good percentile of marks.
The secret ingredient of this success is strategic planning and a lot of hard work. If the whole idea of preparing all by yourself gets a little overwhelming for you, you can always seek help from institutes offering a prep course for the GMAT. Getting admitted into one will help you ease your work and provide assistance in your preparation and choose from the business schools.
Best Books for GMAT Preparation 2021-22
Every year around 2 lakhs of students appears for the GMAT exam which is why you need to score well. Finding the best books for GMAT is one aspect that takes you closer to your dream of achieving a seat at the top institutes for an MBA Program.
Make an estimate of the overall scores of the GMAT aspirants so you have a better idea of choosing the best books for GMAT Preparation.