CAREER DEVELOPMENT WITH EDUAIMS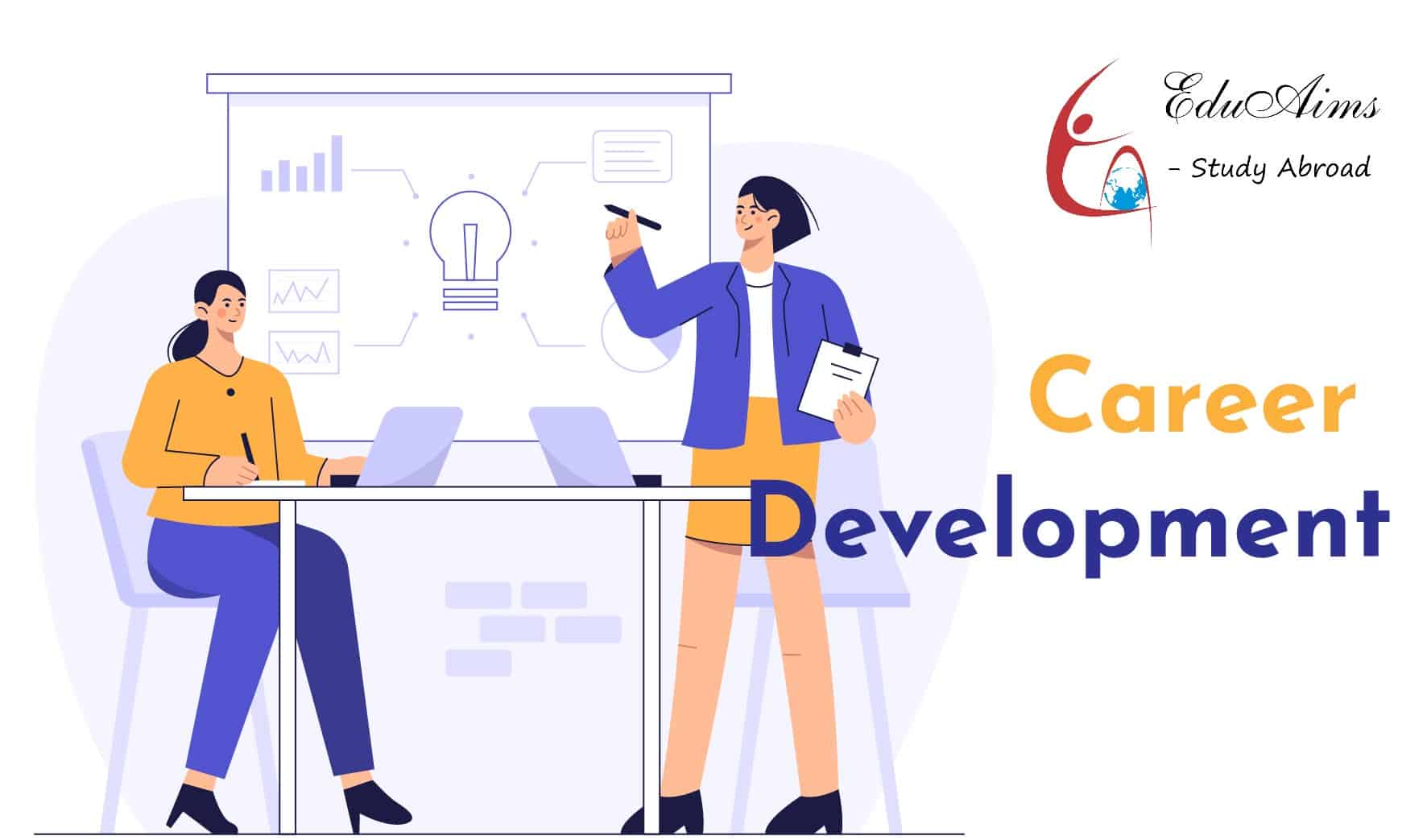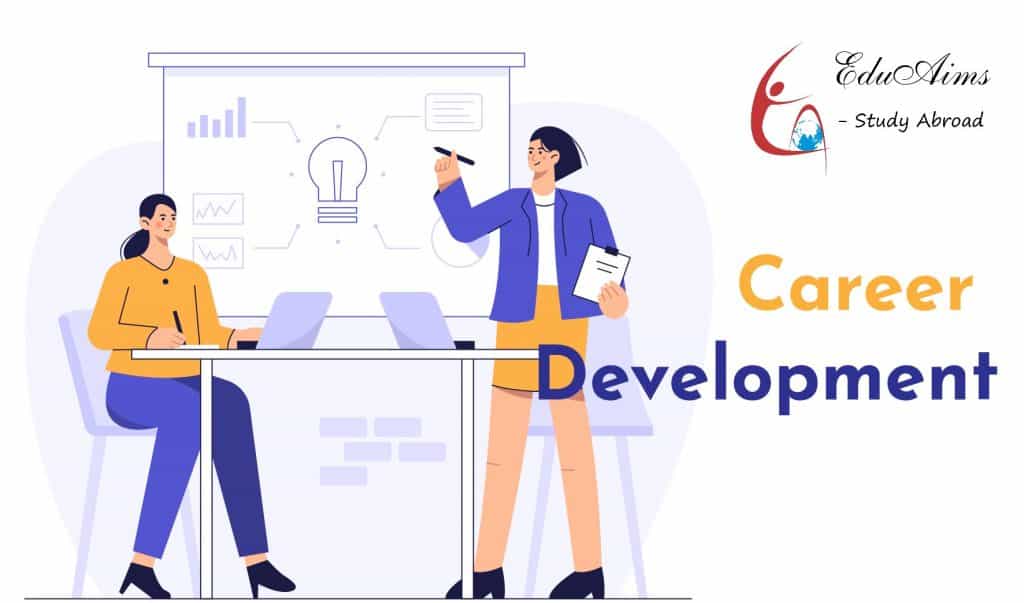 At EduAims we believe that career decisions are too important to leave to chance, we want to ensure individuals have access to the finest tools and the best information available before making a decision. We believe that a well informed decision is the right decision.
Through our regularly conducted excursions, aptitude development programs, examination workshops, university tours and profile building exercises we ensure that the student is moulded into an individual who tastes success in all aspects of life.
Our Career Development Program comprises a series of modules which work towards educating the student in various career options available and their respective requirements while ensuring a gradual development in critical thinking and creative abilities. Through various scientific assessment programs such as Psychometric tests, aptitude tests, IQ tests and personalised counseling sessions with specialist counselors and educationists we ensure that decision making is less confusing and more stramlined.
To get into the best colleges and universities, you need to have a strong profile. Applying to college is a very competitive process, and admissions committees get a lot of applications every year. To stand out from the crowd, it's important to have a well-rounded profile that shows off your academic achievements, extracurricular activities, and personal traits.
Here are some ways that building your profile can help you get into a good college:

– Shows your academic accomplishments: Your academic accomplishments are an important part of your college application. Admissions committees can get a sense of your academic potential by looking at your high school/ college grades, standardised test scores, and academic awards. It's important to try for a high GPA, GMAT/ GRE/ SAT/ ACT score, and to take challenging classes. Also, taking advanced courses can show that you are intellectually curious and willing to take on academic challenges.

– Showcases your extracurricular activities: When you do things outside of academics, you can show your skills and interests outside of the classroom. Colleges like students who do things outside of school and have shown they have leadership skills. Sports, music, theatre, volunteering, and community service are all things that can help build a well-rounded profile. It's important to do things that you are truly interested in and passionate about.

– Showcase your unique qualities. College admissions committees want to know more about you as a person. Your personality, values, and interests, among other things, can make you stand out from other applicants. Writing a good personal essay that shows your unique experiences and points of view can help show who you are and show admissions committees who you are. Also, strong letters of recommendation from teachers and other people who know you well can give a more complete picture of who you are.

– Shows your initiative and leadership potential. Colleges and universities value initiative and leadership potential a lot. Students who have done things on their own, like research or starting a club, can show that they are independent and have the potential to be leaders. Taking on leadership roles in clubs or organisations can also show that you can work well with other people and make a difference in your community.

In conclusion, if you want to get into a good college, you need to build a strong profile. You can stand out from other applicants by focusing on your academic achievements, extracurricular activities, personal traits, initiative, and potential to be a leader. Start early, plan carefully, and look for activities and experiences that fit with your goals and interests. You can increase your chances of getting into the college or university of your dreams if you have a strong profile and a well-written application.

Our Career Development Program, helps with building a strong profile aimed at college/ university/ B-School admissions. It comprises:
Career Counseling

Psychometric, Aptitude, IQ tests

Essay writing workshops

High School mentoring

Internship assistance

Excursions

University tours

College Writing Assistance

Exam workshops
Request A Free Counselling
Eduaims is an educational consultancy catering to the needs of students seeking quality global education