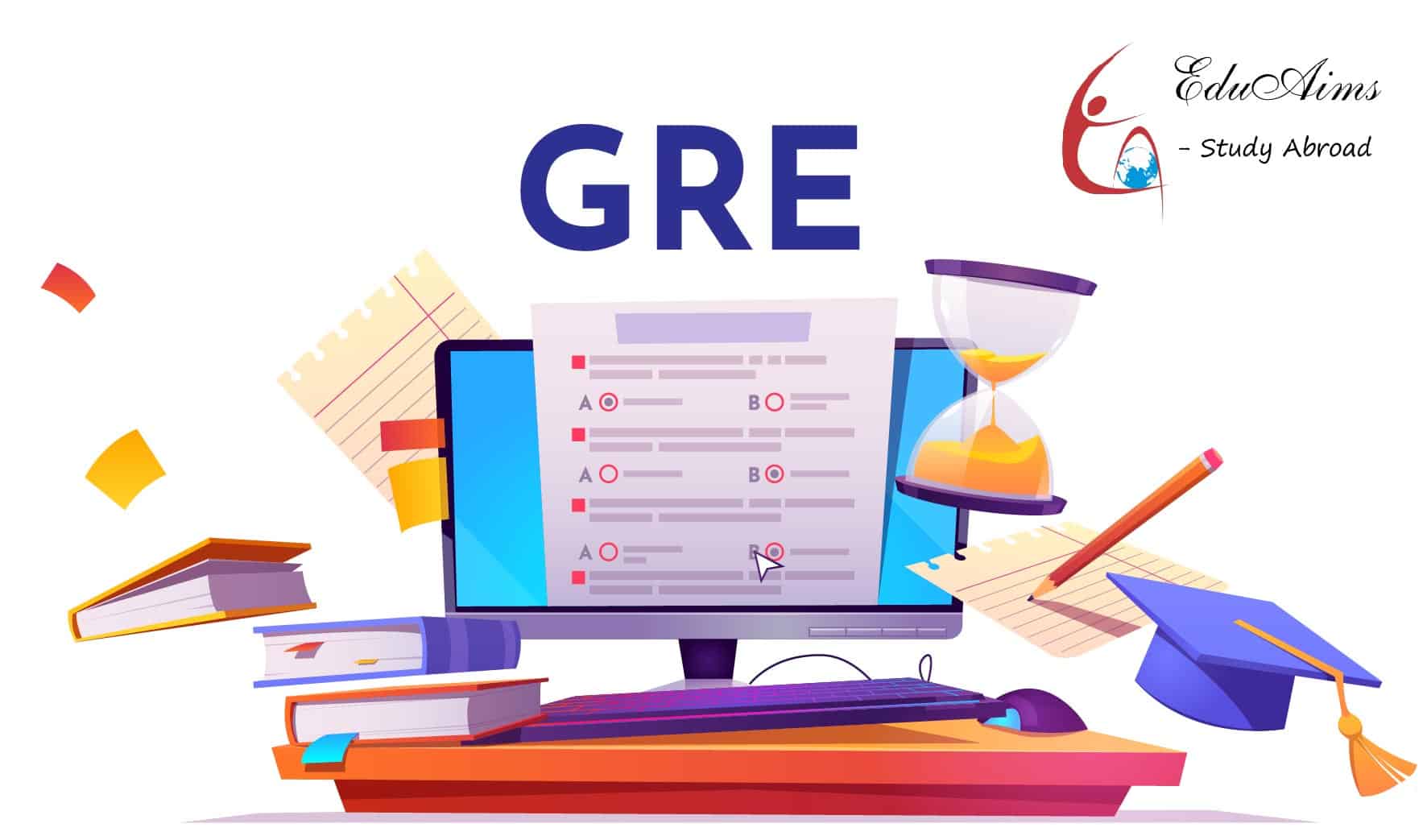 The Graduate Record Examinations (GRE) is a standardized test that is an admissions requirement for many graduate schools in the United States and in other English-speaking countries for English-taught graduate and business programs world-wide. The importance of a GRE score can range from being a mere admission formality to an important selection factor. The GRE was significantly overhauled in August 2011, resulting in an exam that is not adaptive on a question-by-question basis, but rather by section, so that the performance on the first verbal and math sections determine the difficulty of the second sections presented.
What is the format of the GRE ?
The computer-based GRE General Test consists of six sections. The first section is always the analytical writing section involving separately timed issue and argument tasks. The next five sections consist of two verbal reasoning sections, two quantitative reasoning sections, and either an experimental or research section. These five sections may occur in any order. The experimental section does not count towards the final score but is not distinguished from the scored sections. Unlike on the computer adaptive test prior to August 2011, the examinee is free to skip back and forth within sections. The entire testing procedure lasts about 3 hours 45 minutes. One-minute breaks are offered after each section and a 10-minute break after the third section.
GRE Test is administered throughout the year. There is no specific GRE test dates. A test taker can choose his GRE test dates and time in a nearby centre. The GRE test is conducted in almost all major cities around the globe from monday to friday two times a day which makes specific gre test dates unnecessary.
EduAims is the best for GRE preparation and ensures you achieve the best scores possible. We realise that every student is unique and we follow a mentoring model where every student is assigned a personal mentor who steers the student towards success. Our classes are comprised of small number of students which ensures personalised attention. Faculty remain available all throughout the course to solve personal doubts and question. Our well planned curriculum seeks to make the student a master at problem solving. We follow a flexible approach allowing students personalised coaching, make up classes, extra classes as well as numerous mock tests throughout the course. Our innovative and new age teaching methodology has given us an exceptional track record in the area of study abroad test prep. So always your choice will be EduAims for the best GRE Preparation.
To tailor our students towards the highest scores our test prep curriculum comprises
 One to one mentoring 

 Regular customised mock tests

Comprehensive study material

Long term counseling

 Exam workshops and diagnostic assessments
Request a Free Counselling
Eduaims is an educational consultancy catering to the needs of students seeking quality global education
Contact us today for a free counseling session at  +91 8583841032/ info@eduaims.in