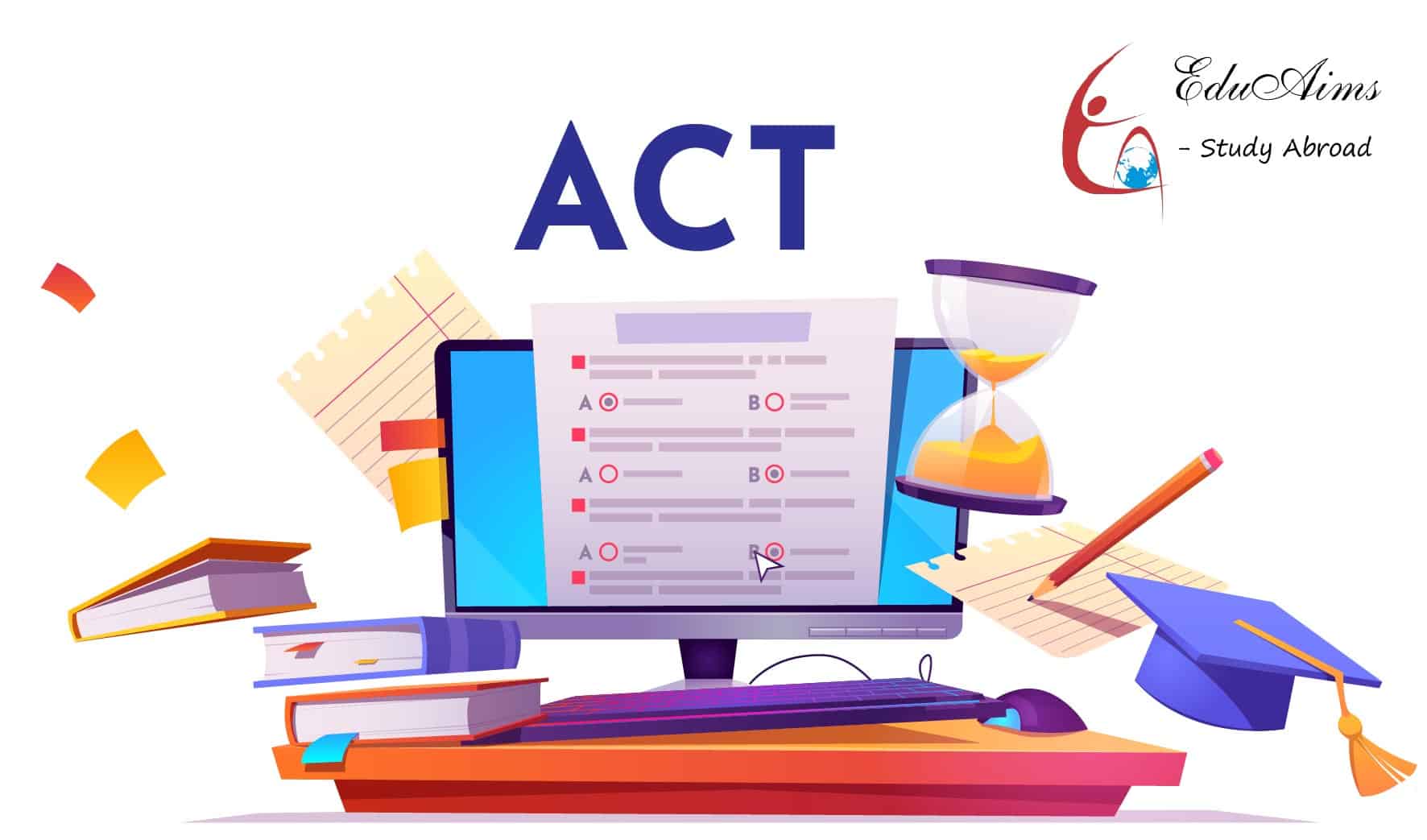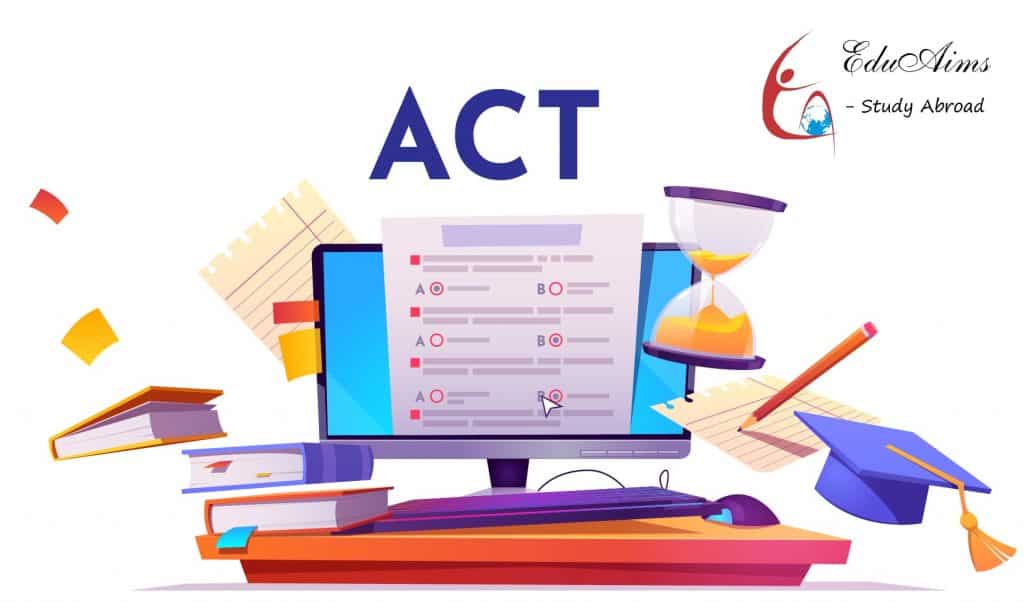 The ACT originally an abbreviation of American College Testing college readiness assessment is one of the standardized tests, along with the SAT, for high school achievement and college admissions in the United States.  

The ACT has seen a gradual increase in the number of test takers since its inception, and in 2011 the ACT surpassed the SAT for the first time in total test takers. All four-year colleges and universities in the U.S. accept the ACT but different institutions place different emphases on standardized tests such as the ACT, compared to other factors of evaluation such as class rank, GPA, and extracurricular activities.
The main four papers on the test are scored individually on a scale of 1–36, and a Composite score is provided which is the whole number average of the four scores. The ACT is more widely used in the Midwestern, Rocky Mountain, and Southern United States, while the SAT is more popular on the East and West coasts. Recently, however, the ACT is being used more on the East Coast.
What is the format of ACT?
The ACT is divided into four multiple choice subject tests: English, Mathematics, Reading, and Science reasoning. Subject test scores range from 1 to 36. The English, mathematics, and reading tests also have subscores ranging from 1 to 18. (The subject score is not the sum of the subscores.) The composite score is the average of all four tests. In addition, students taking the writing test receive a writing score ranging from 2 to 12, a combined English/writing score ranging from 1 to 36 (based on the writing score and English score), and one to four comments on the essay from the essay scorers. The writing score does not affect the composite score
The ACT is offered four to six times a year, depending on the state, in the United States, in September, October, December, February, April and June and is always on a Saturday except for those with credible religious obligations. The test can also be taken in other countries, however availability is much lesser than in the United States.
The renowned faculty at EduAims ensures you achieve the best scores possible. We realise that every student is unique and we follow a mentoring model where every student is assigned a personal mentor who steers the student towards success. Our classes are comprised of small number of students which ensures personalised attention. Faculty remain available all throughout the course to solve personal doubts and question. Our well planned curriculum seeks to make the student a master at problem solving. We follow a flexible approach allowing students personalised coaching, make up classes, extra classes as well as numerous mock tests throughout the course. Our innovative and new age teaching methodology has given us an exceptional track record in the area of study abroad test prep.
To tailor our students towards the highest scores our test prep curriculum comprises:
One-to-one mentoring 

Regular customised mock tests

 Comprehensive study material

 Long term counseling

 Exam workshops and diagnostic assessments
Request A Free Counselling
Eduaims is an educational consultancy catering to the needs of students seeking quality global education
Contact us today for a free counseling session at  +91 8583841032/ info@eduaims.in