POST GRADUATE & PHD ADMISSIONS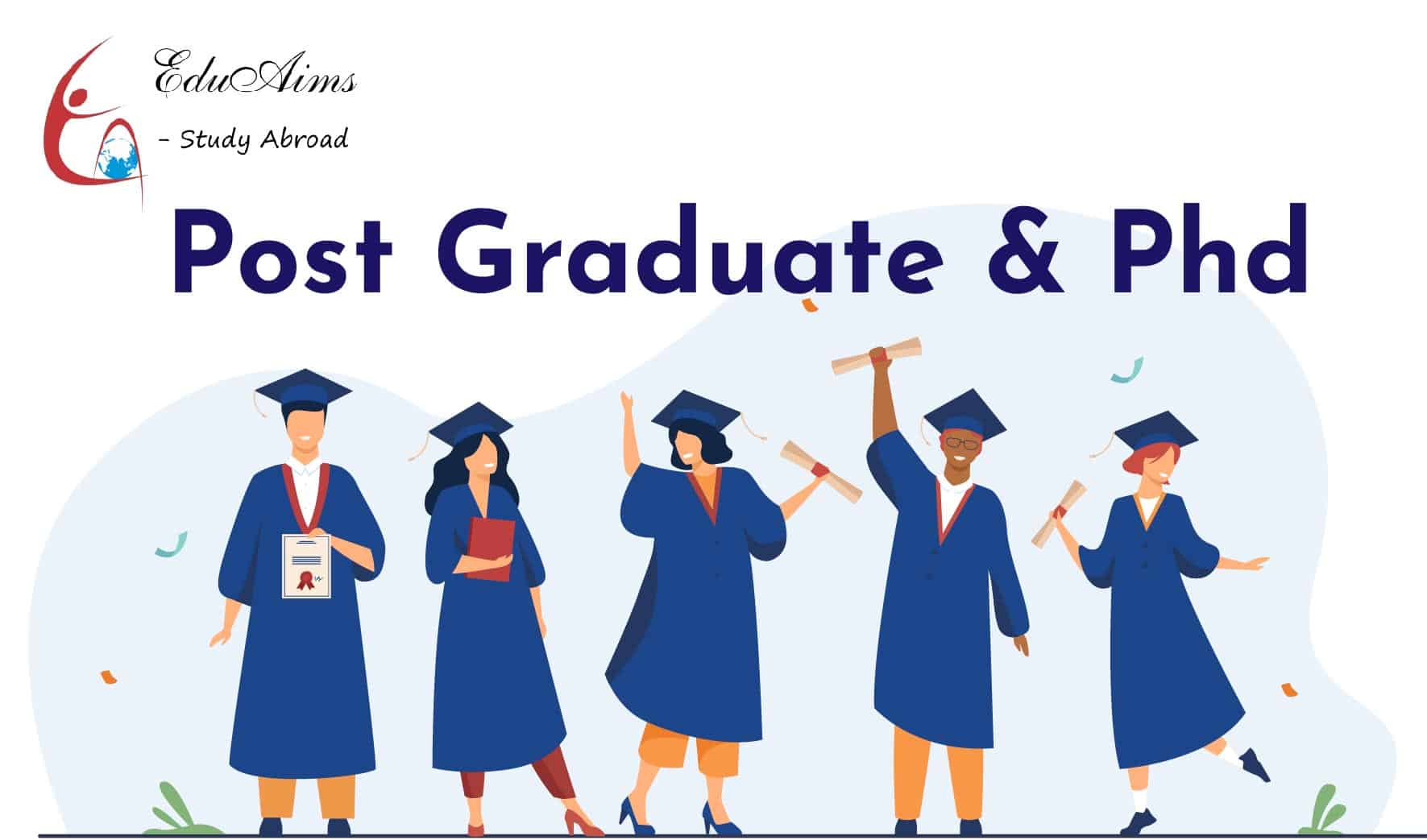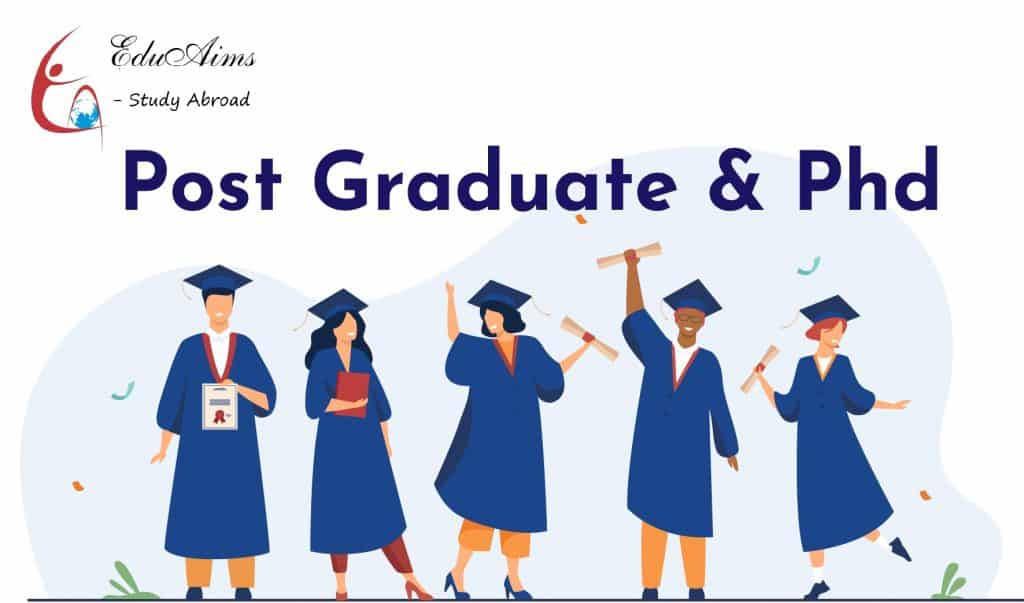 EduAims is an educational consultancy catering to the needs of students seeking quality global education. We provide, through our extensive knowledge and expertise, services that will ensure the best Post Graduate and PhD admissions at top global universities.
Through our excellent test prep for GRE/ GMAT exams, regularly conducted counselling sessions, aptitude development programs, examination workshops, university tours, profile building exercises and admissions guidance we ensure that getting admission into your dream college has never been easier.
We take pride in representing the students and ensure that only those institutions are applied to that are best suited to your interests and profile. We ensure that your profile is built towards the best possible universities.
As a study abroad consultancy, our mission is to provide personalized guidance and support to students who dream of studying in a foreign country. We are committed to helping students identify the best programs and institutions that align with their academic and personal goals, and guide them through the entire study abroad process, from application to visa processing.
Our primary objective is to assist students in every step of their journey, providing expert advice and guidance to ensure they have the best possible chance of achieving their study abroad goals. We understand the challenges that come with studying in a foreign country, and we are dedicated to ensuring that our students have a smooth and successful experience.
In addition to assisting with program selection and application processing, we offer a range of services to help students prepare for their study abroad experience, such as pre-departure orientation, cultural sensitivity training, and support for finding accommodation and other necessary resources.
At the core of our mission is a commitment to making the study abroad experience accessible to all students. We believe that studying in a foreign country is an invaluable opportunity that can help students broaden their horizons and achieve their full potential, and we are dedicated to making that dream a reality for as many students as possible
Our renowned faculty ensure you achieve the best scores possible on the GRE/ GMAT/ IELTS/ TOEFL examinations. We realise that every student is unique and follow a mentoring model where every student is assigned a personal mentor who steers the student towards success. Our classes are comprised of a small number of students which ensures personalised attention. Faculty remains available all throughout the course to solve personal doubts and questions. Our well planned curriculum seeks to make the student a master at problem solving. We follow a flexible approach allowing students personalised coaching, make up classes, extra classes as well as numerous mock tests throughout the course. 
Our innovative and new age teaching methodology has allowed us to attain an exceptional track record in the area of study abroad test prep in a short span of time.
We conduct regular classes in the following courses.
GRE / GMAT / IELTS / TOEFL 
To tailor our students towards the highest scores, our test prep curriculum comprises:
One to one mentoring 

Regular customised mock tests

Comprehensive study material

Long term counseling

Exam workshops and diagnostic assessments
STUDY ABROAD ADMISSIONS CONSULTING
EduAims is a premiere study abroad consultancy which believes in providing opportunities to students to study in the best educational institutions all across the globe. Our team of counselors work around the clock to ensure that your profile is built perfectly and you have the ideal application to gain admission into the college of your dreams.
To tailor our students towards the best global colleges our admissions consulting services comprises:
Counseling and career planning with dedicated and specialist counselors

 

Course, Country and University Selection

One to one mentoring

Dedicated Application Processing

Specialised Essay and SOP writing assistance

Letter of Recommendation Counselling

Application processing

Scholarship/ Financial Aid Assistance

Visa Counselling and Documentation

– Pre Departure Guidanc
At EduAims we believe that career decisions are too important to leave to chance. We want to ensure individuals have access to the finest tools and the best information available before making a decision. We believe that a well informed decision is the right decision.
Our Career Development Program comprises a series of modules which work towrad educating the student in various career options available and their respective requirements while ensuring a gradual development in critical thinking and creative abilities. Through various scientific assessment programs such as Psychometric tests, aptitude tests, IQ tests and personalised counseling sessions with specialist counselors and educationists, we ensure that decision making is less confusing and more streamlined.
Our Career Development Program comprises:
Psychometric, Aptitude, IQ tests

Essay writing workshops

High School mentoring

Internship assistance

Excursions

University tours

Writing Schools

Exam workshops
Contact us at +91 8583841032 / info@eduaims.in to get to know more about how we can help you in the Post Graduate or PhD admissions process.
Request A Free Counselling
Eduaims is an educational consultancy catering to the needs of students seeking quality global education